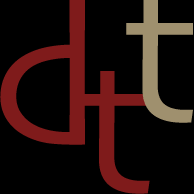 The Downtown Trio
We have a YouTube channel now!
Upcoming Gigs
Watch here for information about upcoming gigs.
Bio
The Downtown Trio plays a mix of jazz, blues and funk, standards and originals. The band members have played around Kingston with such bands as Filet of Soul, The Elfmen, Boru's Harp, Infotourist, Ghetto Express, Turpin's Trail, and Mike Myers, to name a few. The DTT keeps the repertoire varied and the energy high.
James Wannamaker plays alto, tenor, and soprano sax, Sean Jensen plays drums, and Noah St. Amand bass.
Find us on Twitter or on Facebook, check out some video on YouTube, some photos on Flickr, and contact us at info@downtowntrio.ca.